In flight among the Italian beauties
The great professionalism and twenty years of experience in aeronautics and balloon flights of TorreNera balloon allows you to discover the most beautiful regions in the world from a unique and unrepeatable point of view, guaranteeing maximum safety at all times of the day. your experience.
Your journey begins at the take-off point where you will witness the preparation of the hot air balloon. The flights will be made at dawn in the summer and also in the afternoon in the winter. For reasons related to weather conditions, each flight will be confirmed the evening before.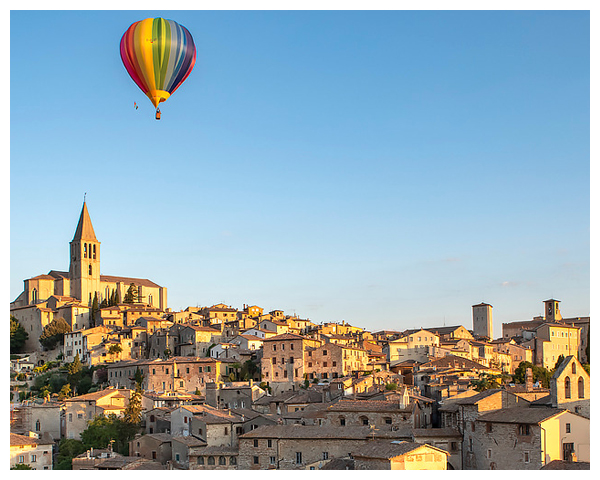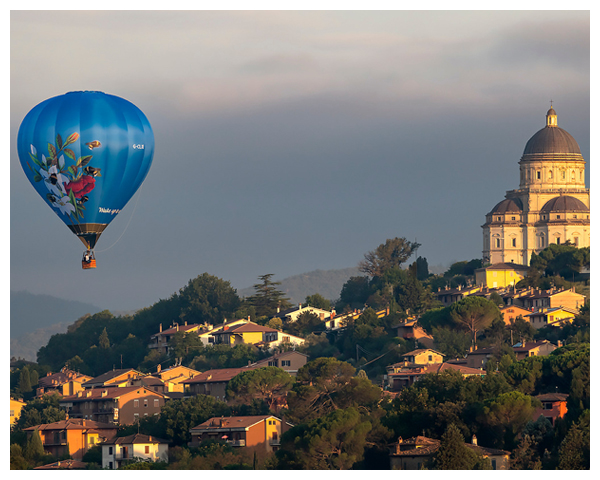 Preparation and Inflation
You will assist in the moment of inflation of the balloon during which the pilot and the crew will slowly bring your balloon to a vertical position.
When the ball has gently left the ground, you can admire the 360° panorama cradled by the wind. The duration of the flight is about an hour in which you will have the opportunity to experience the magic of the oldest journey in a mystical stillness.
The balloon flies in the wind without any motor. The direction of the flight is therefore a balance given by the winds that the pilot skilfully studies and knows. Landing is always in a different place from take-off and will be chosen by the pilot based on the path in the sky that the balloon will have followed. After landing, you will be able to watch the deflation of the balloon.
Once out of the basket, we will be happy to offer you a toast with your pilot who will give you the baptism of flight.
During the flight, our crew will follow the balloon's route from the ground, then help in the deflation operations and will accompany you back to the take-off point.